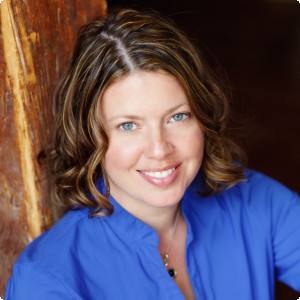 About the Artist
Pennsylvania artist Talley Fisher specializes in suspended sculpture for public, corporate, and private spaces. Since 2006, after taking over the sculpture business of her late father, sculptor Rob Fisher, she has completed sculptures in airports, hotels, medical centers, corporate office buildings, and private residences in the United States and Asia.
Talley comes to the art world through her longtime work with her father and her deep interest in science and the natural world. Her sculpture often suggests themes from nature, such as birds in flight, soaring clouds, or flowing rivers, floating leaves, and stars. Then again, her imagery can be industrial and futuristic, revealing her scientific interests. In a number of sculptures, she has depicted streaming data, musical notes, railroad tracks, engine steam, and even the power of energy rising and transforming in shape.
In an interesting contrast, the materials and technologies she uses to render the natural concepts include high-tech computer modeling, custom laser cut perforated aluminum, anodizing and powder coating, polished ball chain, and stainless steel hardware and structural members. This contrast, in which narrative natural forms are rendered in industrial materials and technologies, opens these large-scale artworks to many other interpretations, with each visitor often seeing something differently from other viewers.
Although these sculptures are powerful objects visually, the individual elements are quite transparent and lightweight, a significant point when it comes to weight distribution on ceilings. Fascinating moiré patterns are seen when the perforated elements overlap, giving the illusion of movement. The material can be powder coated in brilliant colors or anodized in metal finishes of gold, silver, and copper.
Her work, especially those created for public places, is strong and uplifting. More than just static objects, these suspended sculptures evoke optimism, inspire curiosity, engage and enliven the experience of the visitor to the space. These effects on viewers are extremely rewarding to her as an artist.
A Bachelor of Science degree in Zoology from the State University of New York at Oswego in 1996 solidified her interest in nature. Her graduate work while completing a Master's degree in Landscape Architecture from the University of Oregon in 2006 gave her the skills to incorporate computer modeling and presentation techniques in her proposals, the ability to create working plans for fabricators, architects and engineers, and the concept of close collaboration with clients, their designers and contractors.
She has worked on LEED projects, providing supporting information on her materials and processes to the client for their applications. Permitting issues with county and municipal offices have been dealt with in both airport artworks.
Her studios are located in an historic industrial building in Bellefonte, Pennsylvania and, an hour and a half away, in a barn and one-room schoolhouse in an abandoned logging town of 140 acres along the Susquehanna River. The Fishers bought this isolated mountain property in 1970. It has been used as a summer studio ever since and is where Talley spent her summers, immersed in nature and art.